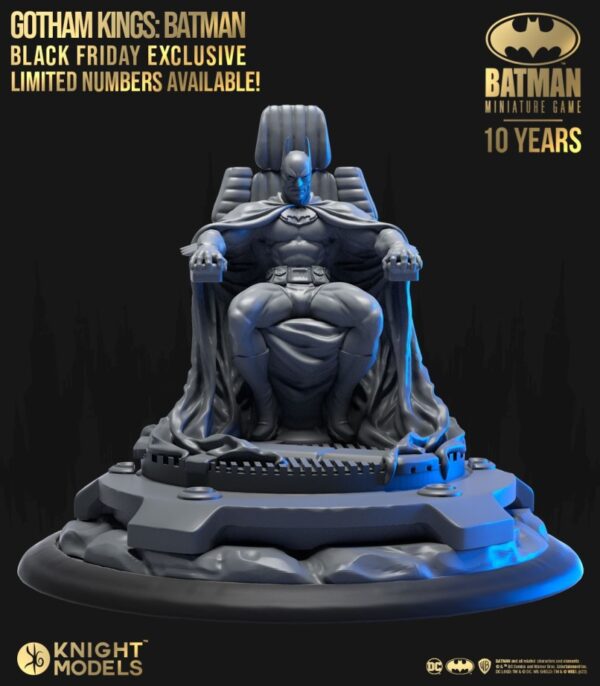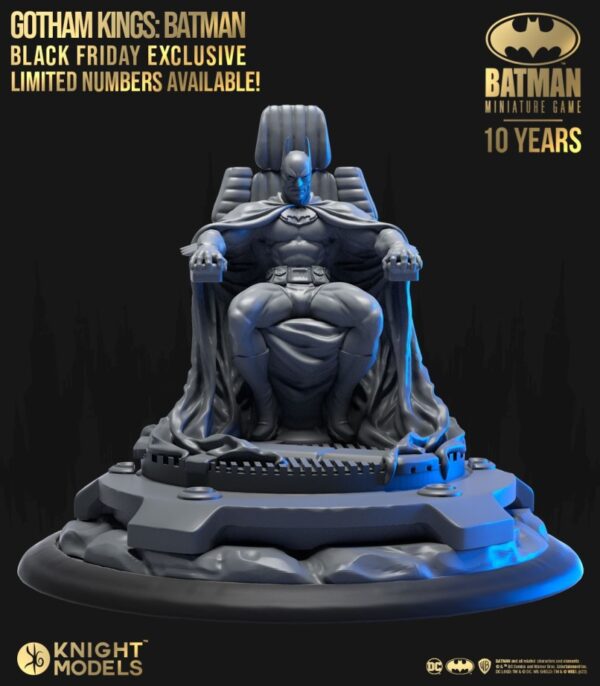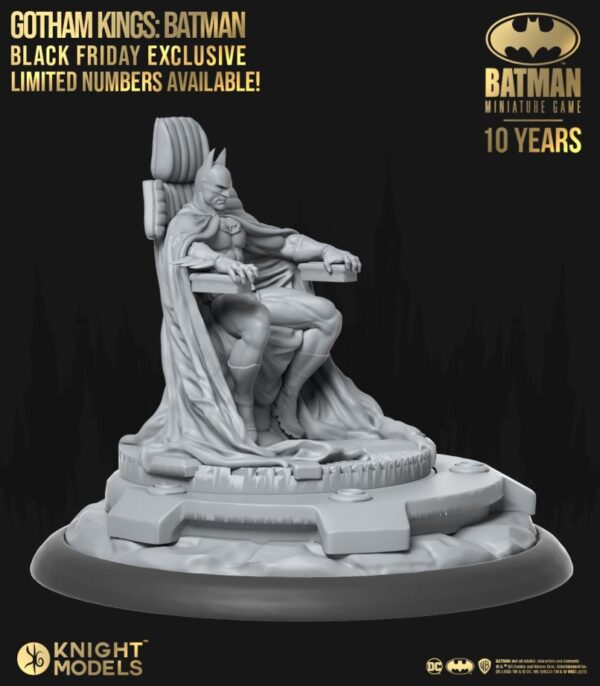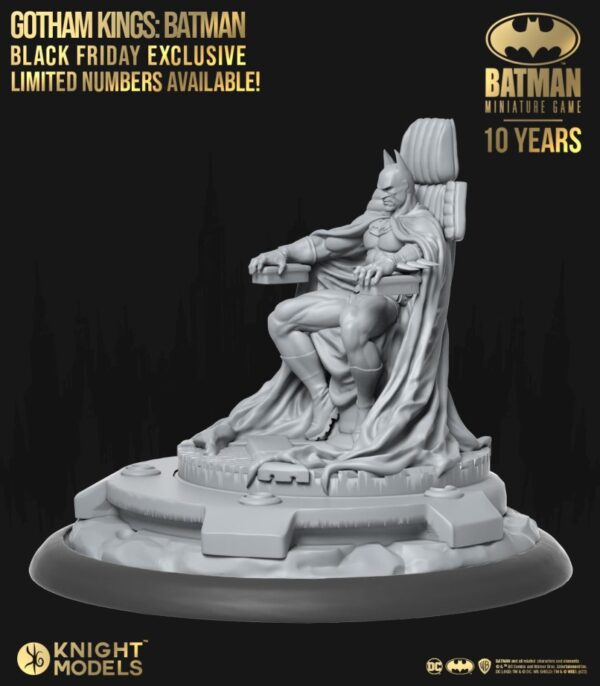 Batman Miniature Game: Gotham Kings Batman
Description
LIMITED NUMBERS!!!
WITH THIS MINIATURE, YOU'LL BE THE ONE AND ONLY PROTECTOR OF GOTHAM CITY!
The hero of Gotham City! Batman could not be missing from this collection. His presence in Gotham City has earned him great allies and countless enemies who want to end his authority figure.
Content:
– 1 detailed thermoplastic miniature ready to assemble and paint.
– 1 60 mm plastic base.
This miniature is a skin for all miniatures with the alias "Batman".
Age recommendation:
This product is not a toy. The product has been deemed appropriate for children of 14 years of age based on its attributes.
More information:
The thermoplastic complies with the requirements of Regulation (EU) 2019/904 of the European Parliament and of the Council on the reduction of the impact of certain plastic products on the environment.