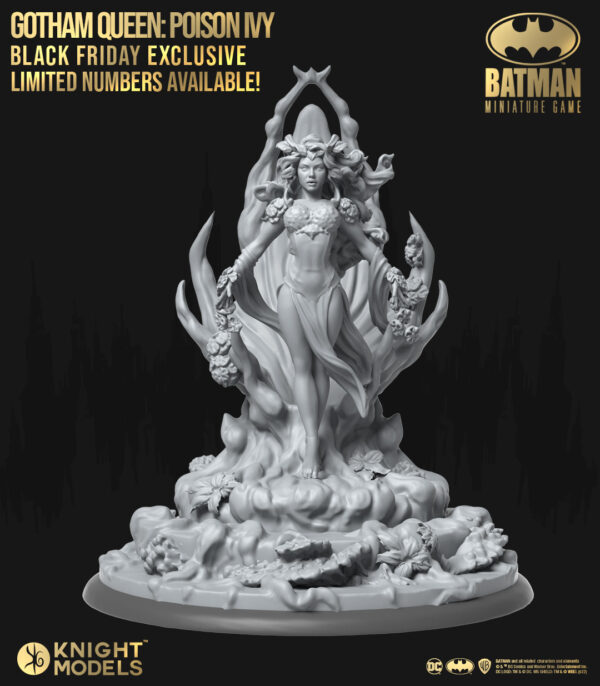 Gotham Queens: Poison Ivy
Description
WITH THIS MINIATURE, YOU'LL BE THE ONE AND ONLY OWNER OF GOTHAM CITY!
The queen of nature finally claims her throne. She, along with her beloved plants, will be the owner of the city of Gotham, turning it into a paradise for nature.
Content:
– 1 detailed thermoplastic miniature ready to assemble and paint.
– 1 plastic base of 60 mm.
Orders including this reference will be shipped from 22/01/2024.
This miniature is a skin for all miniatures with the alias "Poison Ivy".
Age recommendation:
This product is not a toy. The minimum recommended age to use the product is 14 years old.
More information:
The thermoplastic complies with the requirements of Regulation (EU) 2019/904 of the European Parliament and of the Council on reducing the impact of certain plastic products on the environment.
Kings