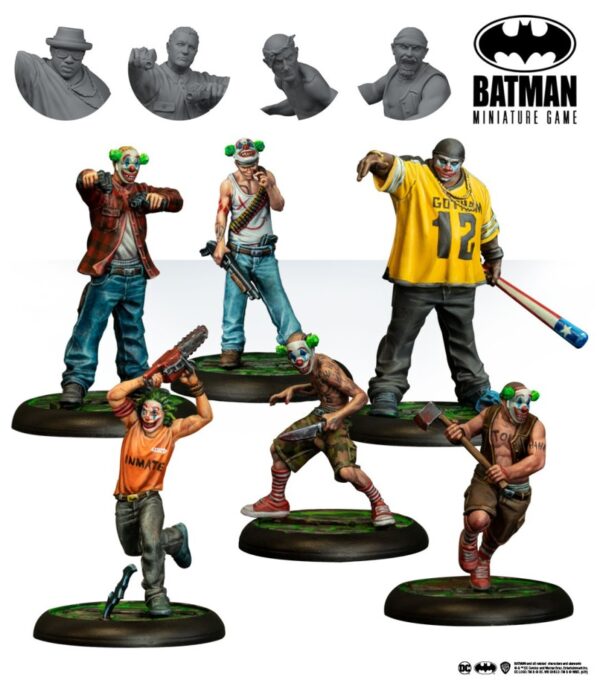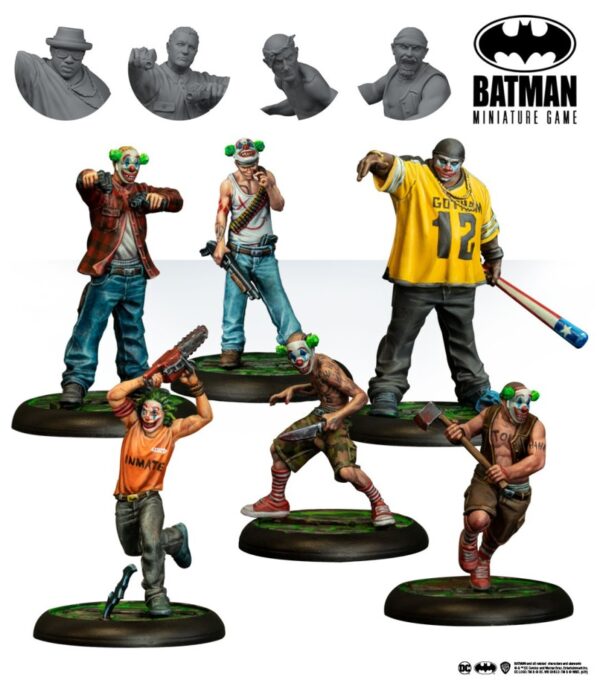 Description
The most iconic Thugs from Back to Gotham are ready to fight. These free agents will be the ideal complement that your crew needs to be able to have the game in your favor. Their wild and dynamic style look dangerous and charismatic. A whole thug style that will give you a great immersion in the game.
Content:
– 6 detailed thermoplastic miniatures ready to assemble and paint.
– 4 optional heads.
– 6 30 mm plastic bases.
Affiliation: Unknown
– These miniatures can be included in any crew.
Age recommendation:
This product is not a toy. The product has been deemed appropriate for children of 14 years of age based on its attributes.
More information:
The thermoplastic complies with the requirements of Regulation (EU) 2019/904 of the European Parliament and of the Council on the reduction of the impact of certain plastic products on the environment.
Additional information
| | |
| --- | --- |
| Related | |
| Game | |
| Range | |
| Origin | |