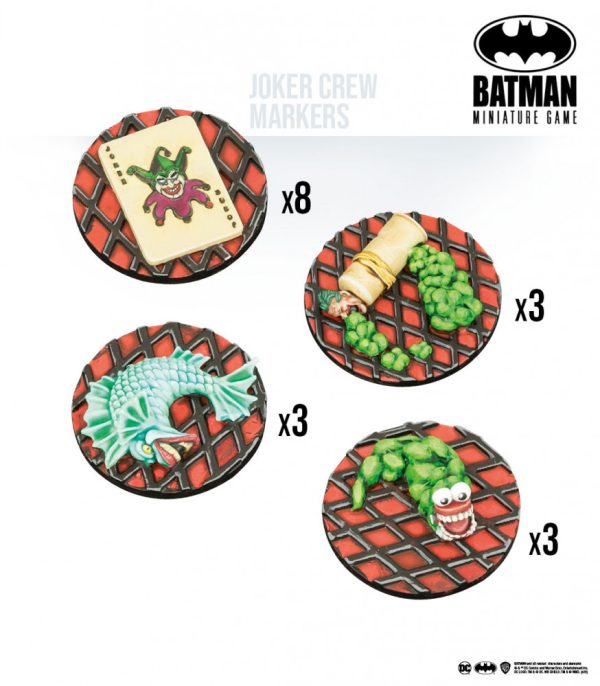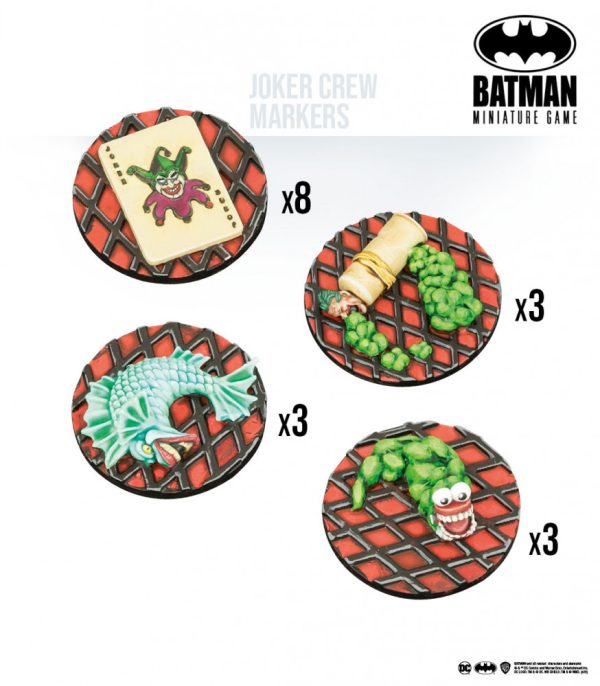 Description
High quality markers, ready to paint.
Content:
– 8x Joker Crew Suspect Markers.
– 3x Gas Canister markers.
– 3x Poisoned Fish markers.
– 3x Explosive Theeth markers.
Age recommendation:
This product is not a toy. The product has been deemed appropriate for children of 14 years of age based on its attributes.