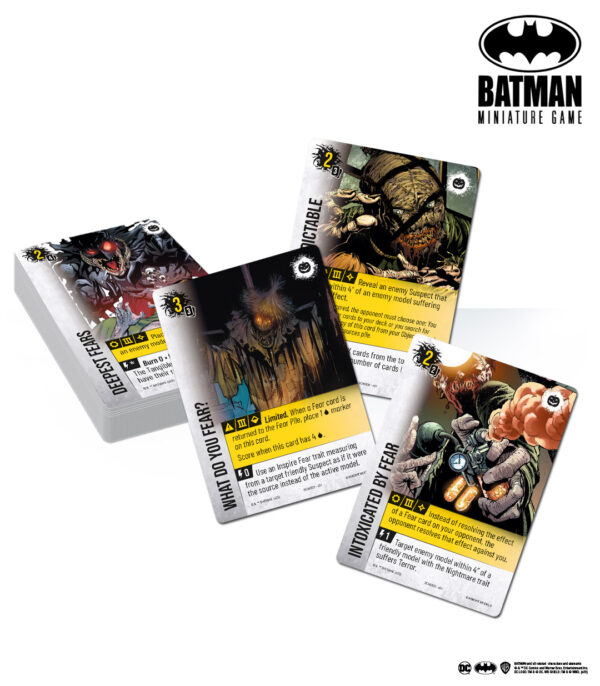 Scarecrow Objective Card Deck
Get an alert when the product is in stock:
Description
Objective Card Deck for the Scarecrow crew.
Content:
* Scarecrow Crew Common Cards: :
4 x Boo!
4 x Deepest Fears.
3 x What do you fear?
2 x Endless Torment.
3 x Fear makes you predictable.
2 x Living Nightmare.
2 x Darkness' Embrace.
3 x It's ok to be afraid!
2 x Intoxicated by fear.
2 x The dawn comes.
3x Test Patients.
* Character Objective Cards:
1 x State of fear [Scarecrow]
2 x New Compound [Dr. Friitawa]
1x Deduction [Hugo Strange]
* Other cards:
12 x Fear cards.
1 x Special card (The Fear rules and the Objective Cards Keywords).
Age recommendation:
This product is not a toy. The minimum recommended age to use the product is 14 years old.
Additional information
| | |
| --- | --- |
| Game | |
| Origin | |
| Band | Scarecrow |