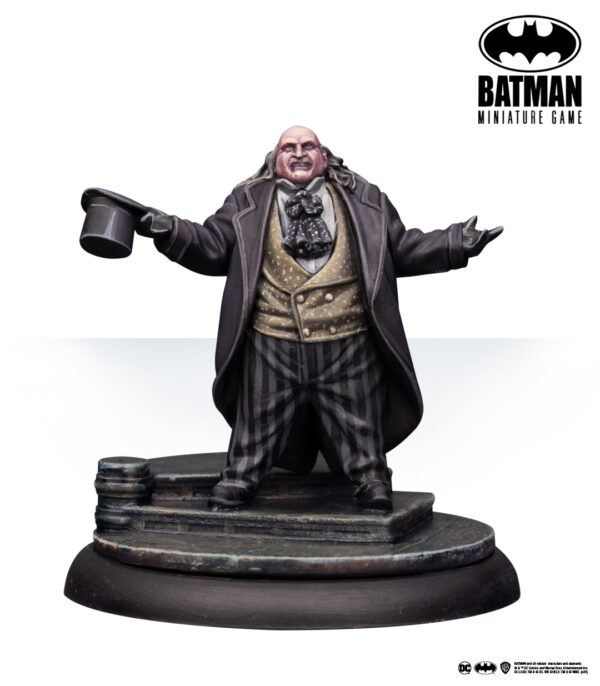 The Penguin (Batman Returns)
Description
DeVito's penguin became an icon thanks to his performance and the macabre style that Tim Burton gave him. In this story Oswald Cobblepot tries to run for mayor of Gotham City but in the shadows, he is a violent and animalistic villain who was raised by penguins in Gotham's sewers after being abandoned.
Content:
– 1 detailed thermoplastic miniature ready to assemble and paint.
– 1 plastic base of 40 mm.
Age recommendation:
This product is not a toy. The minimum recommended age to use the product is 14 years old.
More information:
The plastic complies with the requirements of Regulation (EU) 2019/904 of the European Parliament and of the Council on reducing the impact of certain plastic products on the environment.