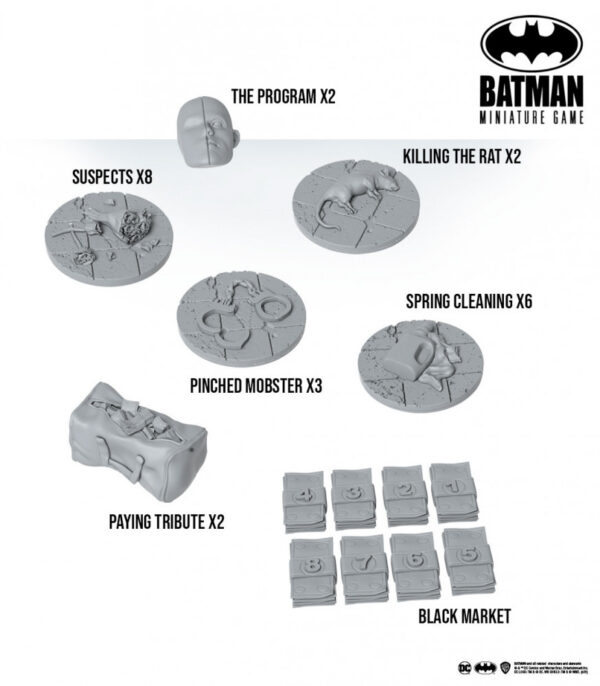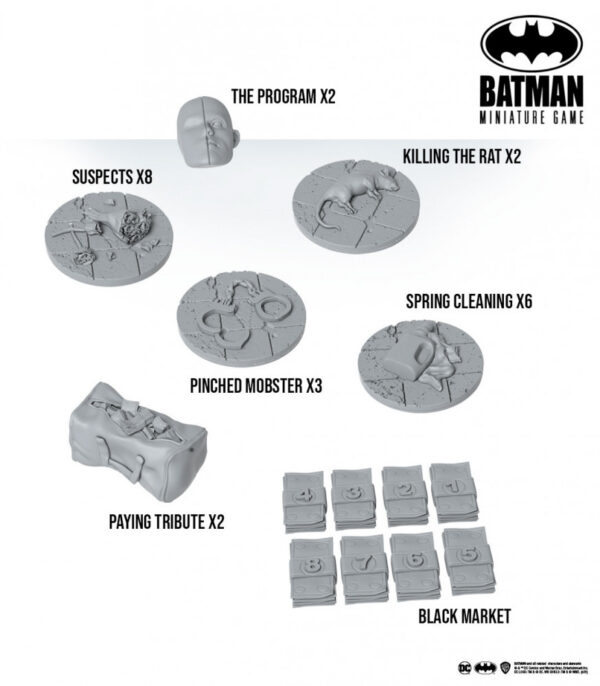 Descripción
Marcadores personalizados del crimen organizado para dar un toque único a tu experiencia de juego.
Contenido:
8x marcadores de Sospecha.
8x marcadores de Black Money.
2x marcadores de The Program.
6x marcadores de Spring Cleaning.
3x marcadores de Pinched Mobster.
2x marcadores de Killing the Rat.
2x marcadores de Paying Tribute/Recovering the Juice.
Recomendación de edad:
Este producto no es un juguete. La edad mínima recomendada para usar el producto es 14 años.
Más información:
El termoplástico cumple con los requerimientos de la regulación (UE) 2019/904 del Parlamento Europeo y del Consejo sobre la reducción del impacto sobre ciertos productos de plástico en el ambiente.
Información adicional
| | |
| --- | --- |
| Relacionados | |
| Juego | |
| Origen | |