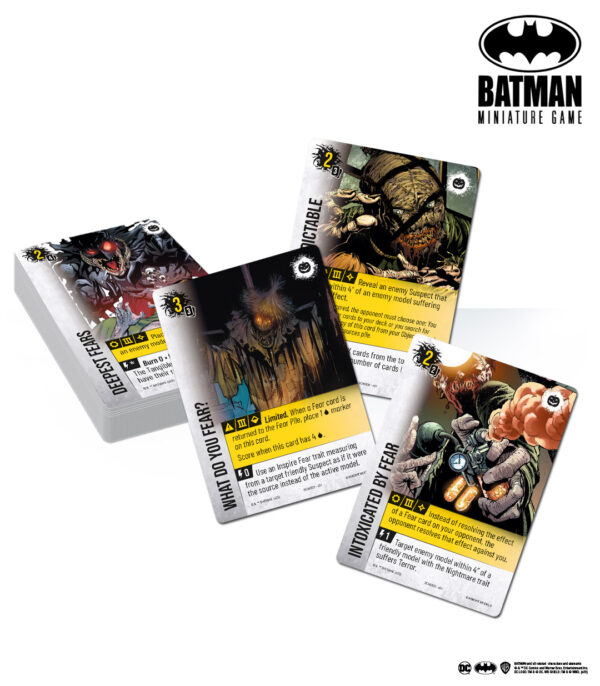 Scarecrow Objective Card Deck
Recibir una alerta cuando el producto vuelta a tener inventario.
Descripción
Mazo de cartas de objetivo de la banda Scarecrow.
Contenido:
 * Cartas comunes de la banda de Scarecrow:
4 x Boo!
4 x Deepest Fears.
3 x What do you fear?
2 x Endless Torment.
3 x Fear makes you predictable.
2 x Living Nightmare.
2 x Darkness' Embrace.
3 x It's ok to be afraid!
2 x Intoxicated by fear.
2 x The dawn comes.
3x Test Patients.
* Cartas de objetivo de los personajes:
 1 x State of fear [Scarecrow]
2 x New Compound [Dr. Friitawa]
1x Deduction [Hugo Strange]
* Otras cartas:
12 x Cartas de Fear.
1 x Carta especial (reglas de The Fear y Objective Cards Keywords).
Recomendación de edad:
Este producto no es un juguete. La edad mínima recomendada para usar el producto es 14 años.
Información adicional
| | |
| --- | --- |
| Game | |
| Origen | |
| Banda | Scarecrow |