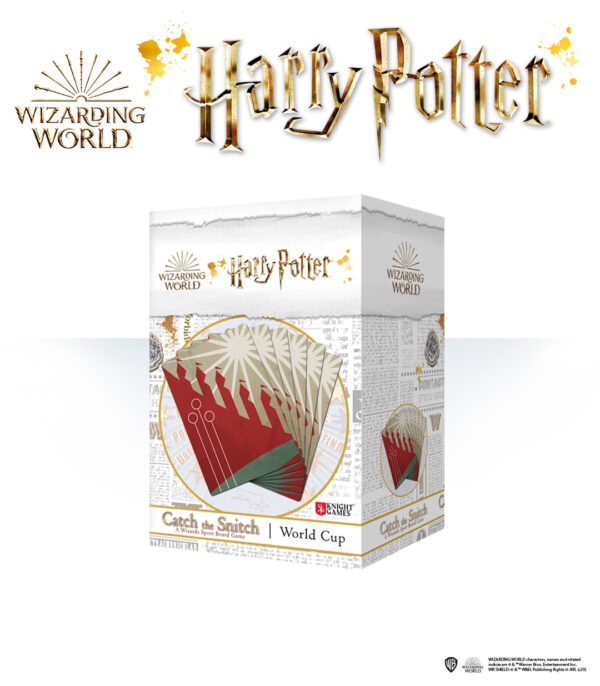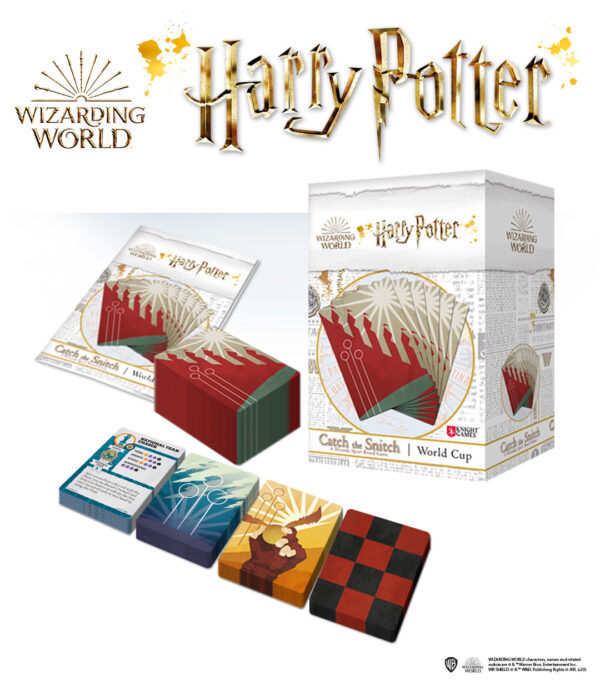 Descripción
LOS ENVIOS DE ESTE PROCUTO EMPEZARÁN A REALIZARSE EL 20/11/2023
World Cup Expansion. La expansión que te permite construir ligas o torneos con tus amigos para probar tus habilidades sobre la escoba. Cada nación añade un estilo de juego diferente e incluye nuevas cartas de Snitch para que cada juego sea diferente.
Contenido:
 – Tarjetas de los jugadores de Selecciones Nacionales (para formar hasta 4 Equipos).
– Cartas de las Selecciones Nacionales (10 Naciones diferentes: Bulgaria, España, Alemania, Japón, Australia, Irlanda, Inglaterra, Países Nórdicos, USA, Francia).
– Cartas de eventos (11×2).
– Cartas tácticas del equipo (80×2).
– Nuevas cartas Snitch (1 específica para cada nación diferente).
– Reglas para crear una Liga o un Campeonato con tus amigos.
Idioma: Inglés. 
Recomendación de edad:
 8+ 
Más información:
Para poder jugar a Harry Potter: Catch the Snitch – World Cup Expansion es necesario tener Harry Potter: Catch the Snitch – Caja de inicio.
El plástico cumple con los requerimientos de la regulación (UE) 2019/904 del Parlamento Europeo y del Consejo sobre la reducción del impacto sobre ciertos productos de plástico en el ambiente.