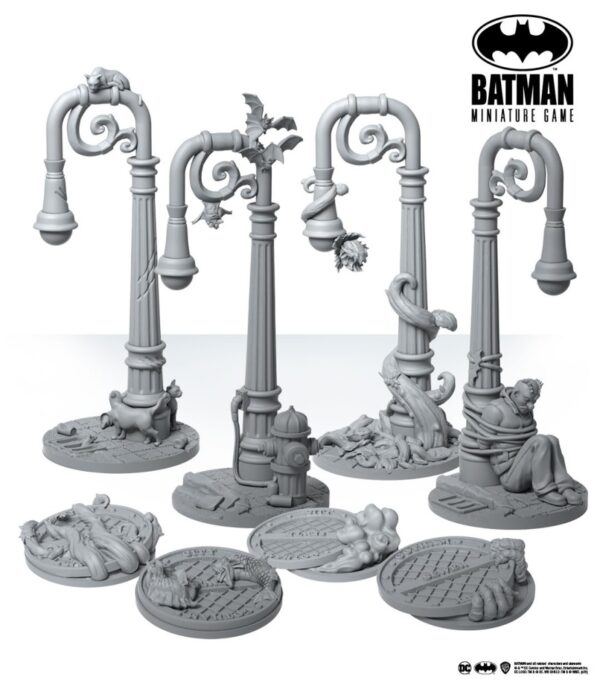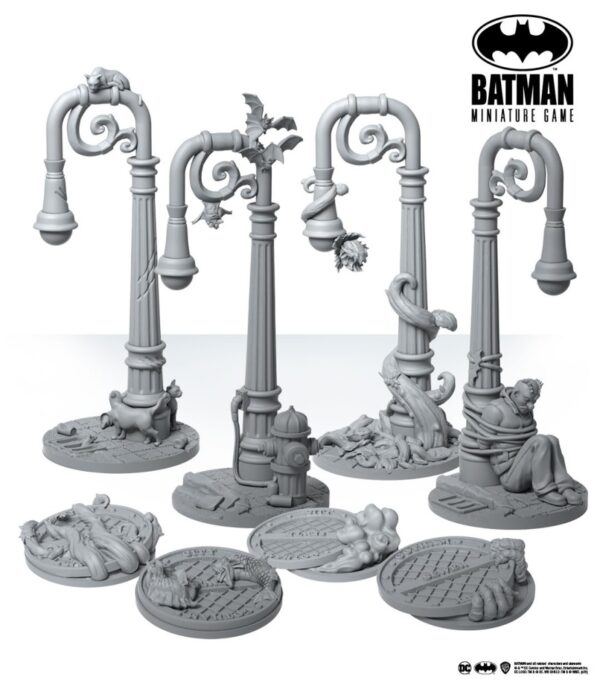 Gotham Sewers & Lampposts
Description
The new miniatures of the markers of the lampposts and sewers will improve your gaming experience and help you visualize the actions that you carry out with your characters. Upgrade your scenarios with them and fully immerse yourself in the streets of Gotham thanks to their great design.
Content:
– 4 Lamppost markers
– 4 Sewers markers
Age recommendation:
 This product is not a toy. The product has been deemed appropriate for children of 14 years of age based on its attributes.
 More information:
 The thermoplastic complies with the requirements of Regulation (EU) 2019/904 of the European Parliament and of the Council on the reduction of the impact of certain plastic products on the environment.