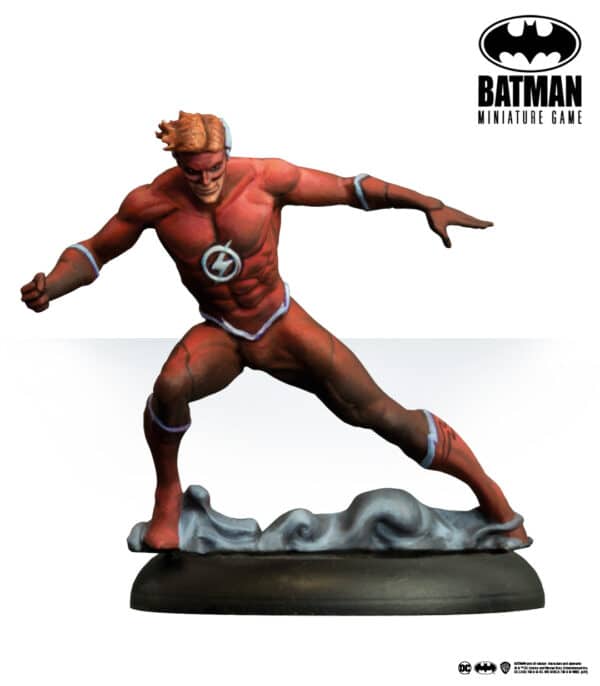 Description
Kid Flash is Wallace "Wally" West. Flash's familiar and disciple. Barry Allen accepted him as his apprentice when Wally developed his speed force and they became close friends. Thanks to Barry's help, Wally West was able to develop superhuman resistance and abilities to which he has given his personal touch.
FREE DOWNLOADABLE SPEEDFORCE DECK
Content:
– 1 detailed thermoplastic miniature ready to assemble and paint.
– 1 plastic base of 40 mm.
Age recommendation:
This product is not a toy. The minimum recommended age to use the product is 14 years old.
More information:
The plastic complies with the requirements of Regulation (EU) 2019/904 of the European Parliament and of the Council on reducing the impact of certain plastic products on the environment. Images may differ in appearance from the actual product.