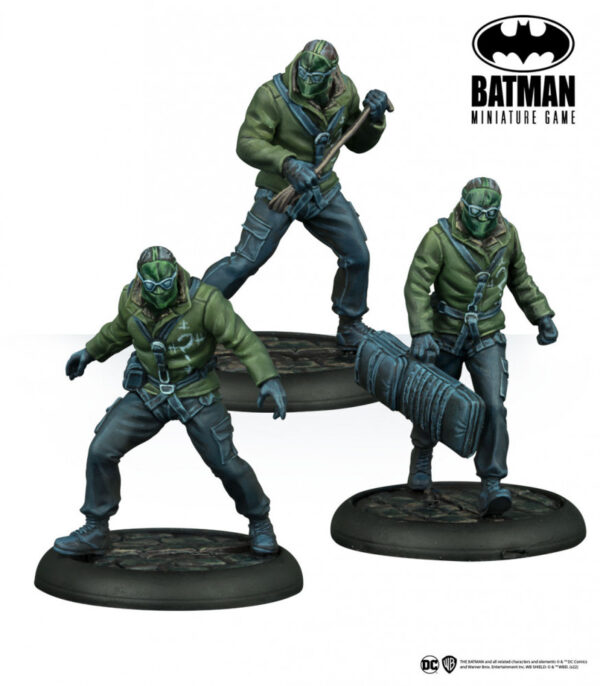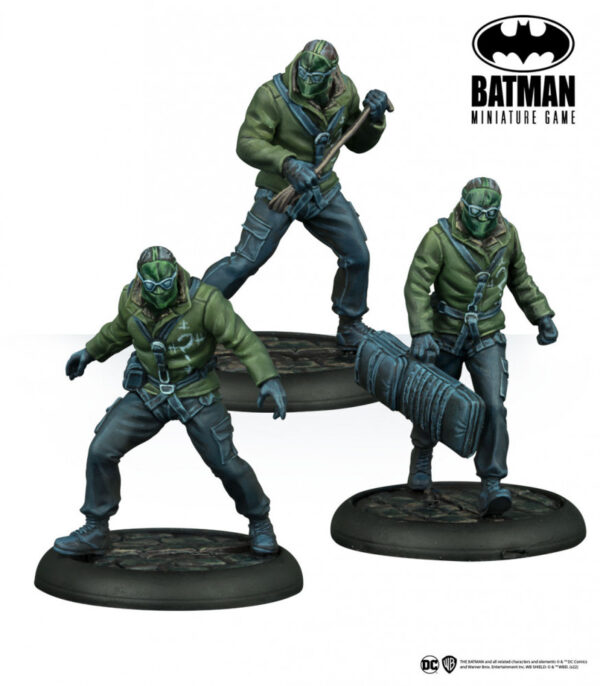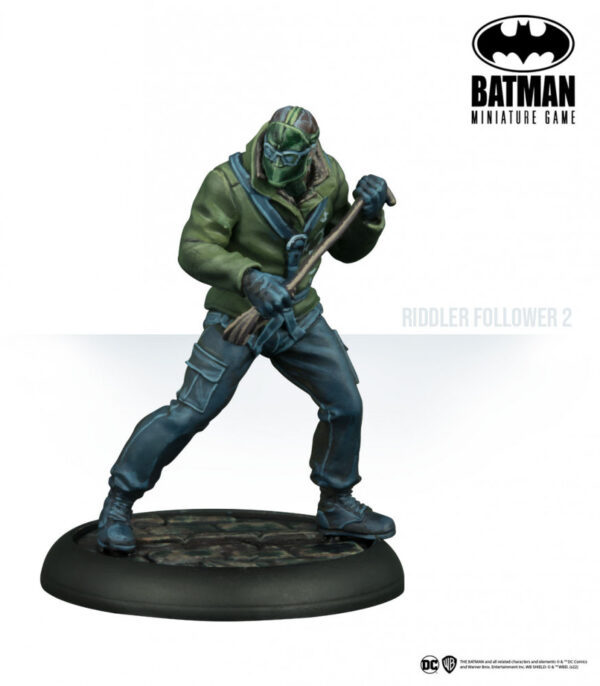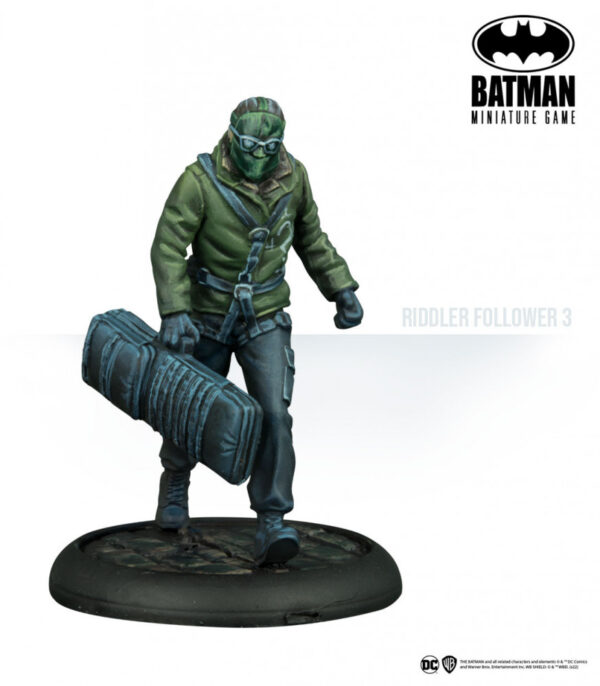 The Riddler Followers (The Batman)
Description
The Riddler's followers admire his incredible riddles. This crew will be perfect to use with Riddler and defeat his rival through the control of his ruthless strategies.
Content:
– 3 detailed thermoplastic miniatures ready to assemble and paint.
– 3 30 mm plastic bases.
Age recommendation:
This product is not a toy. The product has been deemed appropriate for children of 14 years of age based on its attributes.
More information:
The thermoplastic complies with the requirements of Regulation (EU) 2019/904 of the European Parliament and of the Council on the reduction of the impact of certain plastic products on the environment.