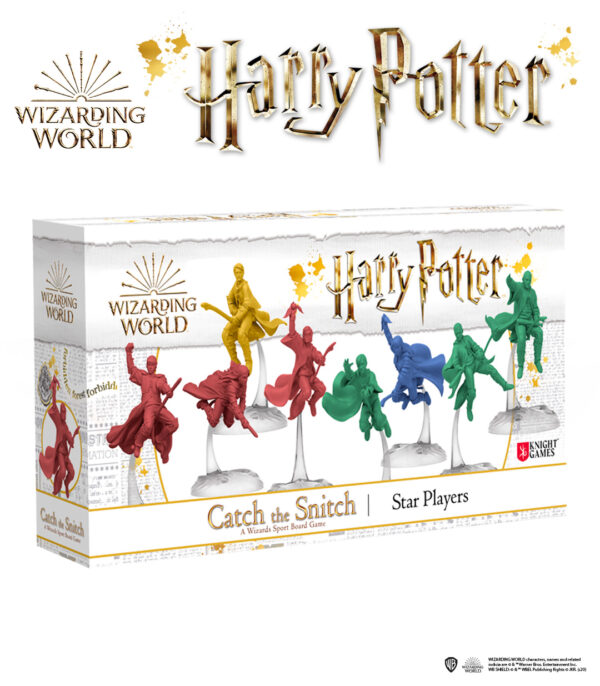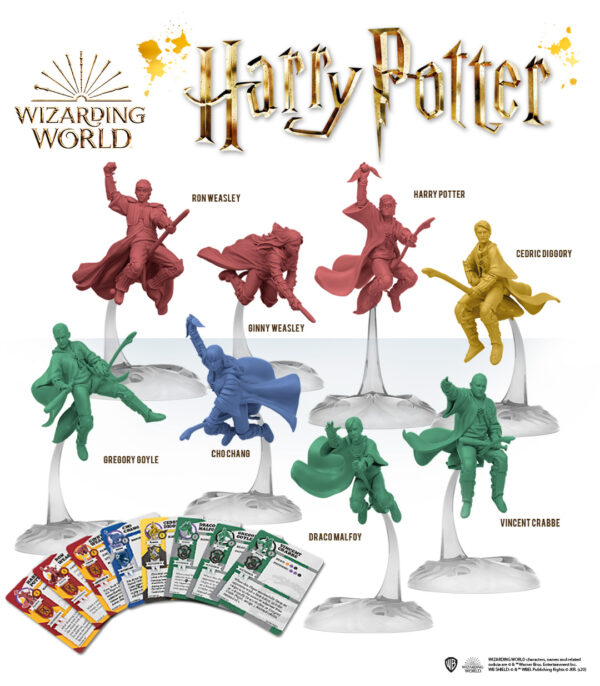 Description
SHIPMENTS OF THIS PRODUCT WILL START ON 20/11/2023
Star Players: Recruit additional well-known characters! This box includes famous players such as: Harry Potter, Ron Weasley, Ginny Weasley, Draco Malfoy, Cho Chang, Cedric Diggory and many more!
Content:
– 8 Highly Detailed Miniatures.
– 1 Character card for each player (includes a copy in all available languages).
Language: English.
Age recommendation:
8+
More information:
In order to play Harry Potter: Catch the Snitch – Star Players Expansion you need to have Harry Potter: Catch the Snitch – Starter Box.
The plastic complies with the requirements of Regulation (EU) 2019/904 of the European Parliament and of the Council on reducing the impact of certain plastic products on the environment.