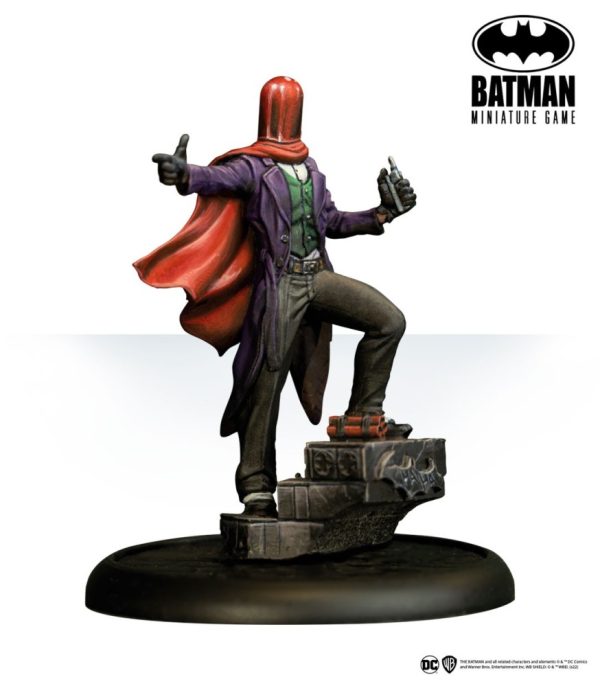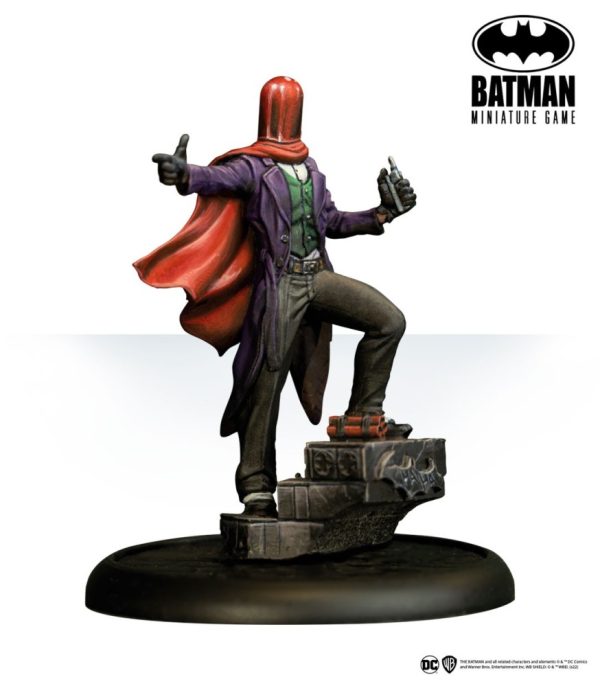 Description
Red Hood was a mysterious criminal hidden under a red hood, who fell into a pit with toxic waste while trying to flee into a chemical plant. The toxins permanently disfigured him, making his hair green, his skin white and his lips red. His insane image disturbed him so much that he ended up calling himself "the Joker".

Content:
– 1 detailed thermoplastic miniature ready to assemble and paint.
– 1 40 mm plastic base.

Affiliation: Joker
 – This miniature can be included in the Joker crew.

Age recommendation:
This product is not a toy. The product has been deemed appropriate for children of 14 years of age based on its attributes.

More information:
The thermoplastic complies with the requirements of Regulation (EU) 2019/904 of the European Parliament and of the Council on the reduction of the impact of certain plastic products on the environment.